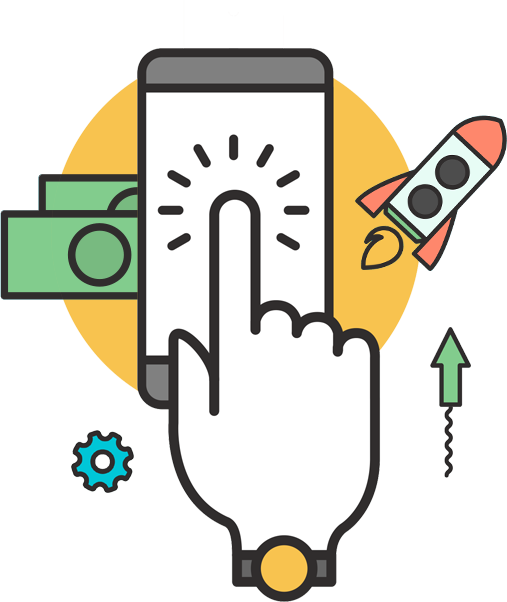 PPC Marketing
Pay Per Click has an instant impact and gives your brand a much larger reach and exposure as a result of first page exposure on major search engines.
Google Adwords, Bing Ad network and Yahoo's Ad Network as well as Facebook ads and other native ad networks.
Most people end up spending more money than they actually earn from the pay per click ads due to highly expensive bids.
This is why you need an expert who is well aware of the ad networks, the techniques to optimize the ads to get the maximum RPM and to keep the expenses to the minimum. In our agency, every penny spent is monitored to maximize the return on your investment. 
Video Advertising
We are experts in online advertising. Our team is ready to help you get the competitive advantage by creating video adverts that will increase your brand's presence.
PPC Remarketing
Turn your valuable 'potential customers' into 'loyal customers'. Our team of professionals will help you re-engage users who have expressed an interest by developing a strategy that will meet all your needs.
Social Advertising
Need to generate awareness about your brand, product or service? We'll develop a social advertising strategy aimed to meet KPIs and your targets.
Paid Search Advertising
Earn a positive ROI through our PPC search advertising. Spend money wisely and use the most targeted and cost effective form of advertising.
Social Advertising Projects
Successful PPC Remarketings
Successful PPC Remarketings